23 of the Funniest Themed Parties People Have Attended
Holiday party season usually means an onslaught of gatherings that require wearing an ugly sweater. While this was once unique and slightly interesting, it's time we break from tradition. Some of society's greatest minds have cooked up much better themed parties, and we need to start following in their footsteps. One Redditor, for example, attended a gathering where the entire theme was a surprise party for the pizza delivery guy they'd ordered from. Another attended a Tetris party where people had to keep reconfiguring themselves all night. That's real fun.
We rounded up more interesting party ideas below, and if they don't inspire you to go all out for your next rager, you're a lost cause.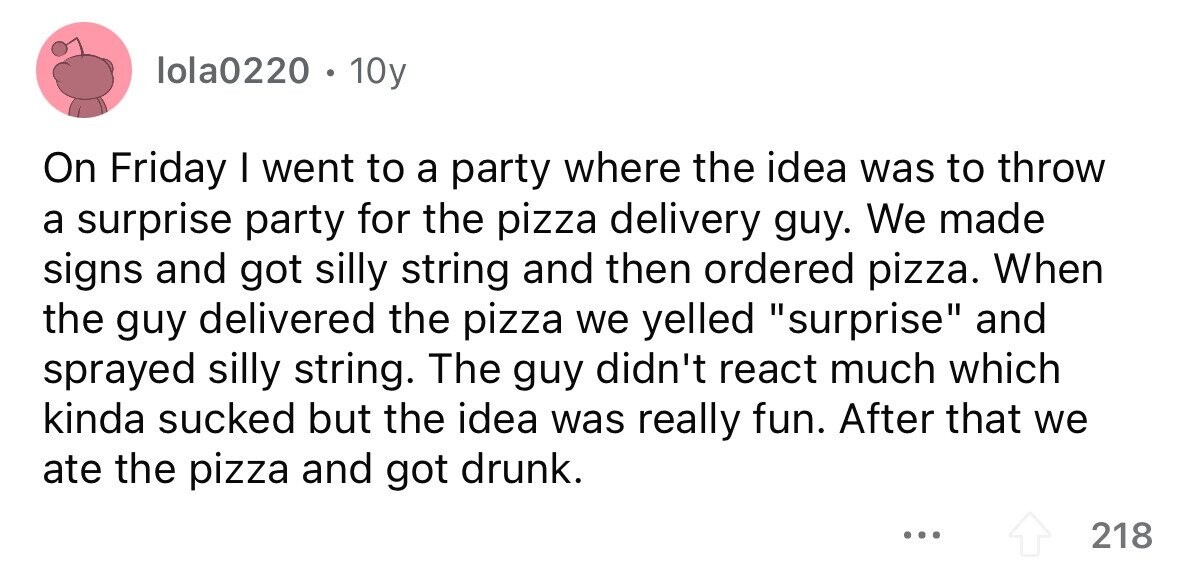 Scroll down for the next article