17 of the Funniest Ways People Got Revenge on Their Horrible Co-Workers
Many employers insist that their workplace is "like a family," and while they mean this in a positive sense, anyone who comes from a dysfunctional family knows there's another way to interpret that statement. The main objective of having a job is to do the work and get paid, but things tend to be less simple and straightforward when you factor in tyrannical bosses, annoying co-workers and forced team-building exercises. Juggling all of those variables is enough to push anyone over the edge — especially if someone also keeps eating your lunch.
Redditors have clocked in to share the best ways they got back at their problem-causing co-workers, and according to one of them, revenge is a dish best served as a toothpaste sandwich.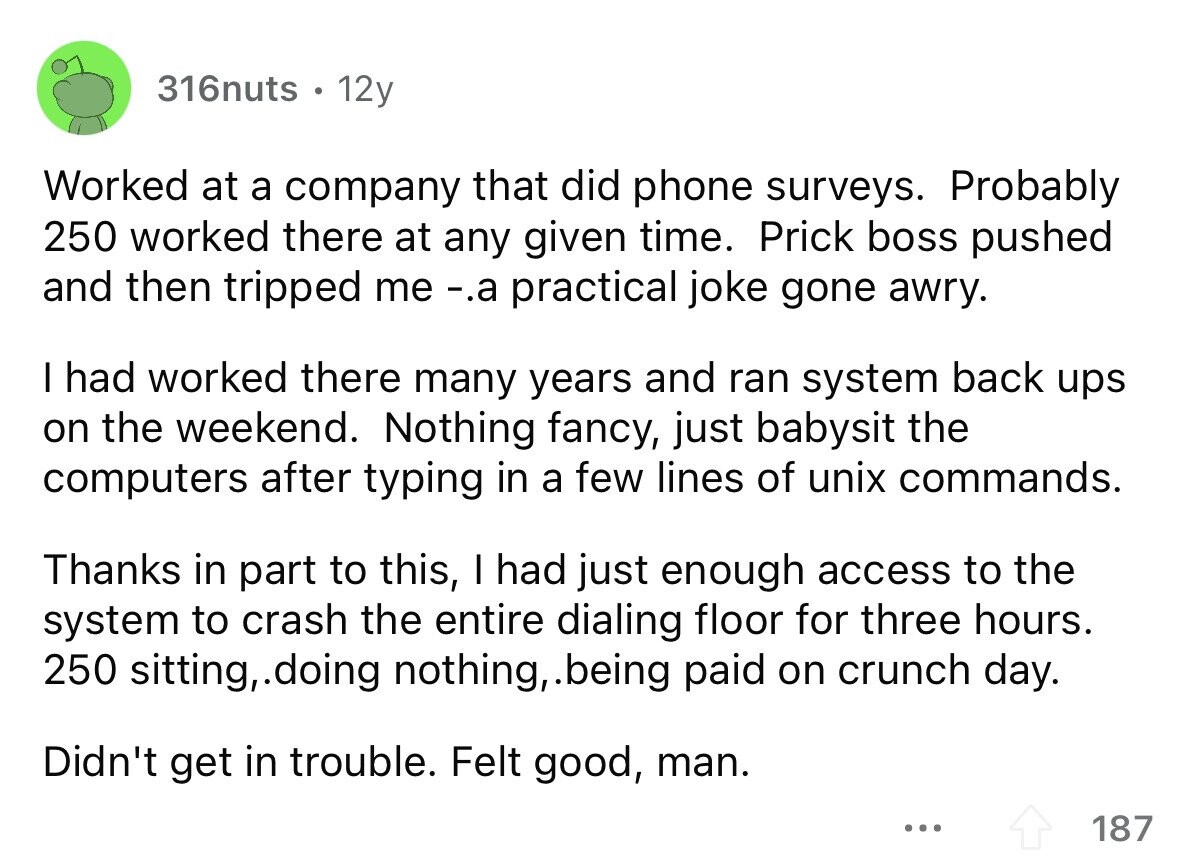 Scroll down for the next article