33 Black Friday Horror Stories from Retail Workers
While Black Friday has drawbacks for consumers (frantic energy, claustrophobia and the risk of getting kicked in the face over a gaming console), retail workers bear the brunt of the most chaotic shopping day of the year. Thankfully, the boom of online shopping has eliminated some of the in-store mayhem, and retail workers are now able to look back on the most insane scenes they've witnessed at the hands of doorbuster sales — like watching a woman stuff her pants with frozen lobster tail, or seeing a grandma tackle and bear-mace a woman over a piece of clothing — with some ability to laugh.
Either way, if you're serving on the front lines this year, we salute you and hope that no one starts throwing hands because of a discounted label maker.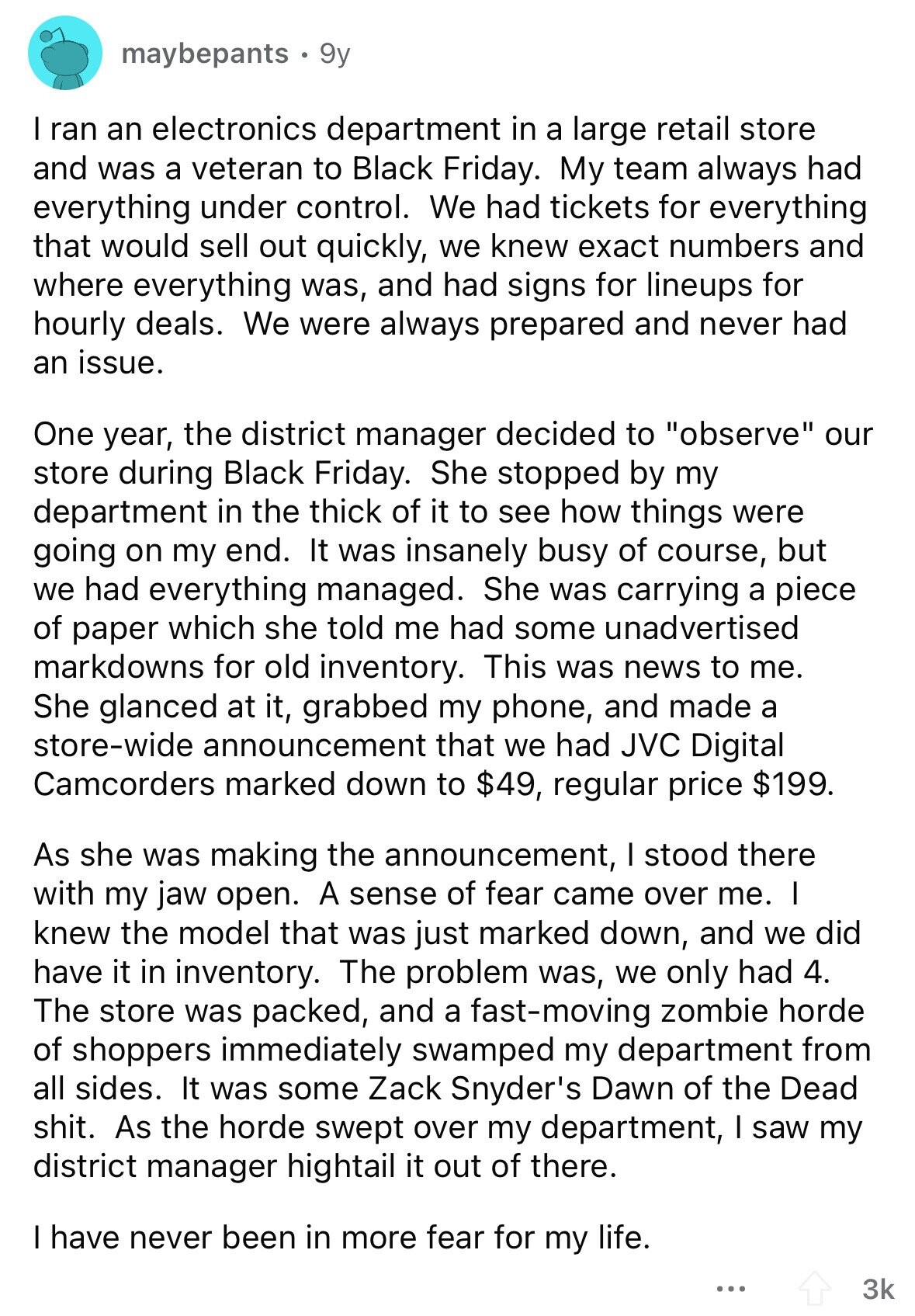 Scroll down for the next article