35 of the Worst Things Therapists Have Said to Their Patients
Fortunately, therapists exist to help us manage our mental health. Unfortunately, therapists are human beings like the rest of us, which means they're not exempt from being weird as hell. The old joke about therapists needing therapists more than the rest of us seems more real than ever, and explains why one person's therapist started rambling about Pizzagate mid-session, or why another therapist was involved in a riveting game of Candy Crush as their patient was crying.
To that end, these patients left the couch and immediately went to Reddit to share the downright heinous, unethical advice they've gotten from their so-called trained experts. If a therapist has ever suggested that you should marry your dog, then get ready to commiserate.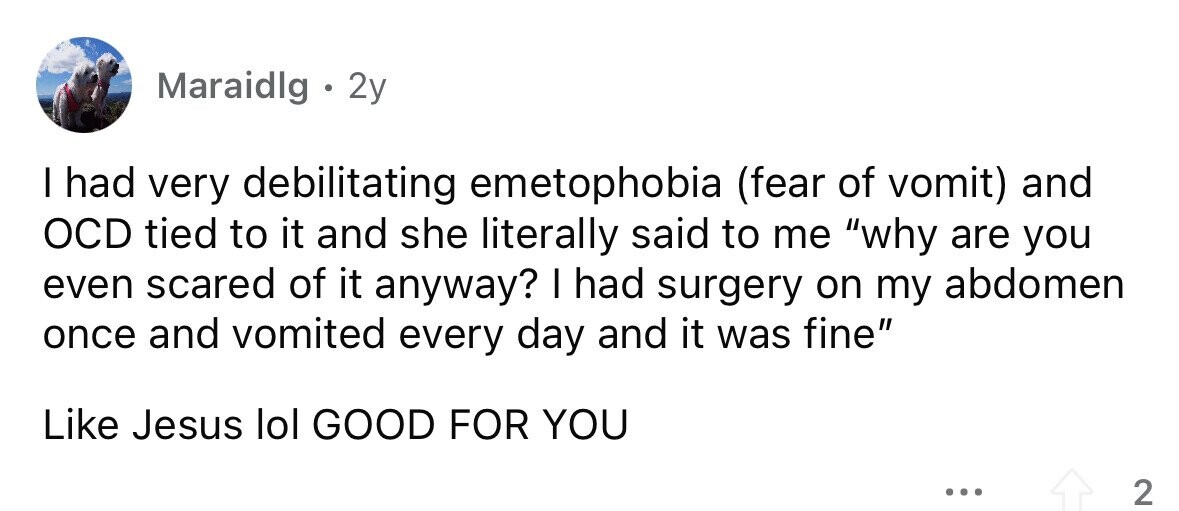 Scroll down for the next article