25 of the Funniest Tweets from November 6, 2023
Before Winona Ryder joined the Stranger Things cast, she asked one very important question: "What is Netflix?" During an appearance on Josh Horowitz's podcast Happy Sad Confused, the show's director and executive producer Shawn Levy described the Beetlejuice actress' first meeting with Netflix executives. Her follow-up questions included "What is streaming?" and "Is it like TV but different?" The Night at the Museum director said Ryder "took a little onboarding to explain this emerging form of storytelling," but she's been a part of the Duffer Brothers' game-changing sci-fi drama since its first season in 2016 and will be back for its fifth and final season as well.
If Ryder didn't know what Netflix was then, she certainly does now. SAG-AFTRA's battle with the streamer and other studios has been going on for more than 115 days. Ahead of the weekend, the studios allegedly gave the union their "last, best and final offer," which SAG-AFTRA is taking its time to review. As long as key issues like substantial residual revenue and protections against A.I. are met, the six-month strike could come to an end in the next few days.
Meanwhile, Daylight Saving Time gave everyone an extra hour to fire off a few more tweets, and boy did they use it wisely. Today's funny tweets include those about wet food for girls, the Buc-ee's Beaver if he slayed and a little treat for the runners who endured the New York City Marathon.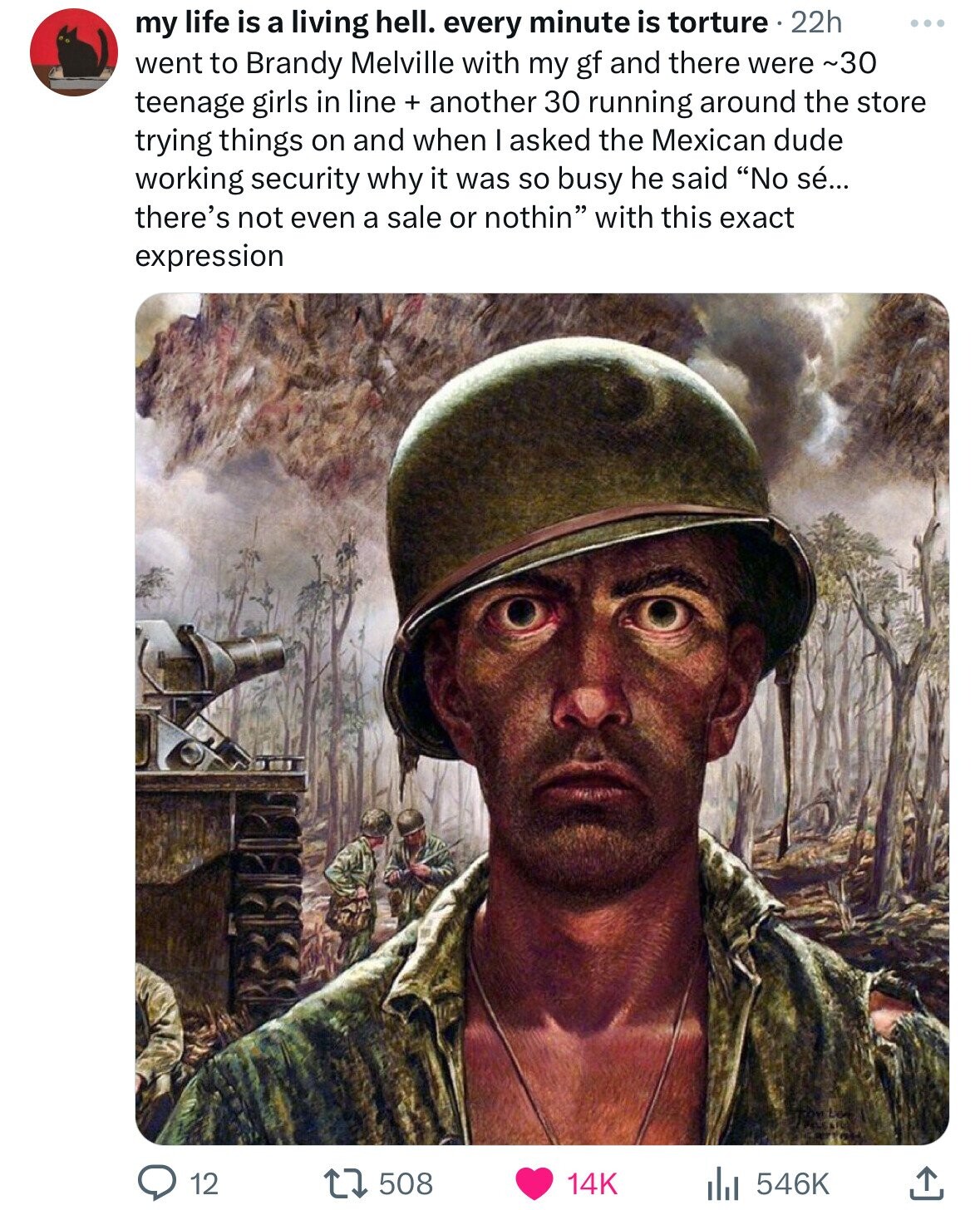 Scroll down for the next article