30 Horrifying Things Dentists Discovered Inside of Patients' Mouths
When a dentist sits down with their patients for an extraction, all they're expecting to remove is a tooth. Unfortunately, though, that isn't always the case. Dentists have discovered an underworld of disgust inside their patients' mouths, and spoiler alert: Most of what's uncovered definitely doesn't belong in there. At best, it's a decaying toenail cosplaying as a popcorn kernel. At worst, it's a tomato plant growing underneath filthy dentures.
The dentists of Reddit have revealed some of the grossest things they've pulled from their patients' maws, and an alarming number of them would like you to check your teeth for decomposing chicken ahead of your next visit.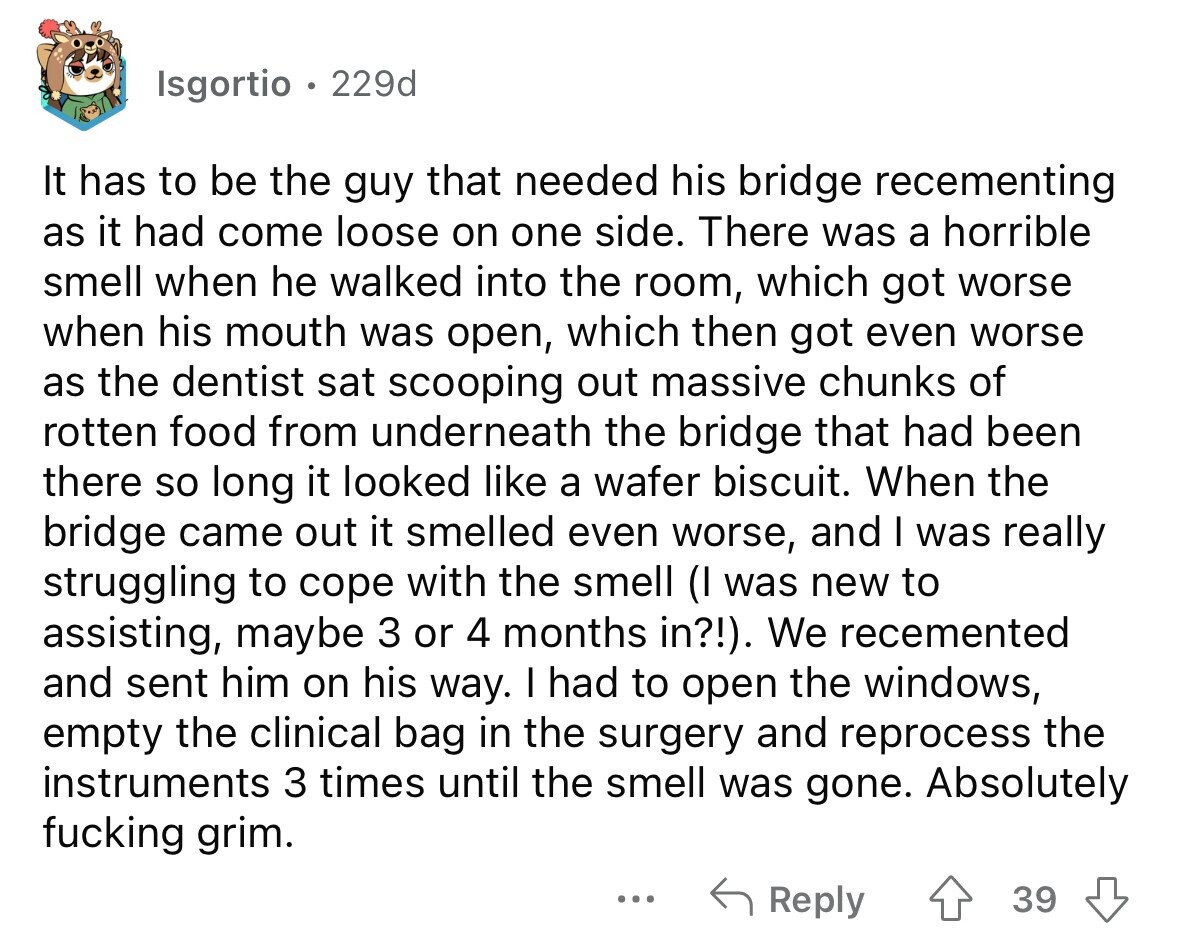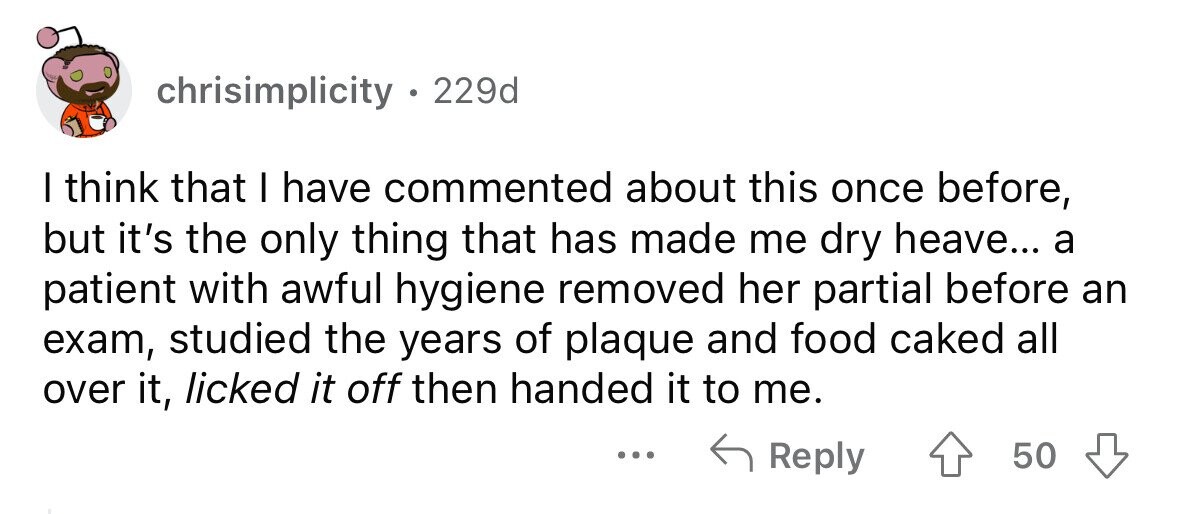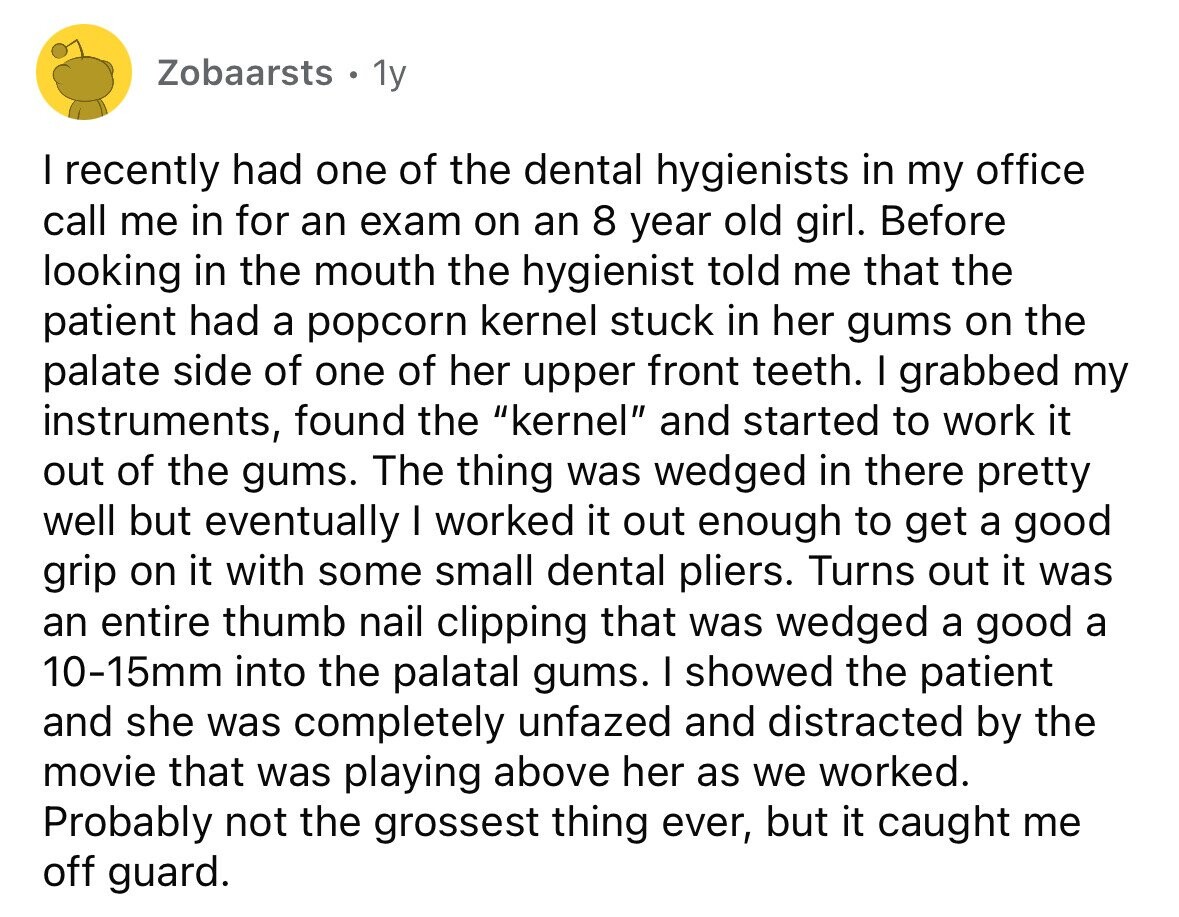 Scroll down for the next article