34 of the Funniest Reasons People Called 9-1-1
The word "emergency" clearly means different things to different people, and this is most evident by the people who have gone to the ER for non-issues ranging from wet socks to a moldy sandwich. But sometimes, people call 9-1-1 because of a subjective emergency that there just isn't a designated line for. Who do you call when there's a lizard stuck in your computer? That particular situation seems above the Geek Squad's paygrade.
Degrees of severity aside, there are plenty of times a 9-1-1 dispatcher had to stifle their laughter when people phoned in. Quite frankly, some of these situations make 9-1-1 look like a straight-up documentary.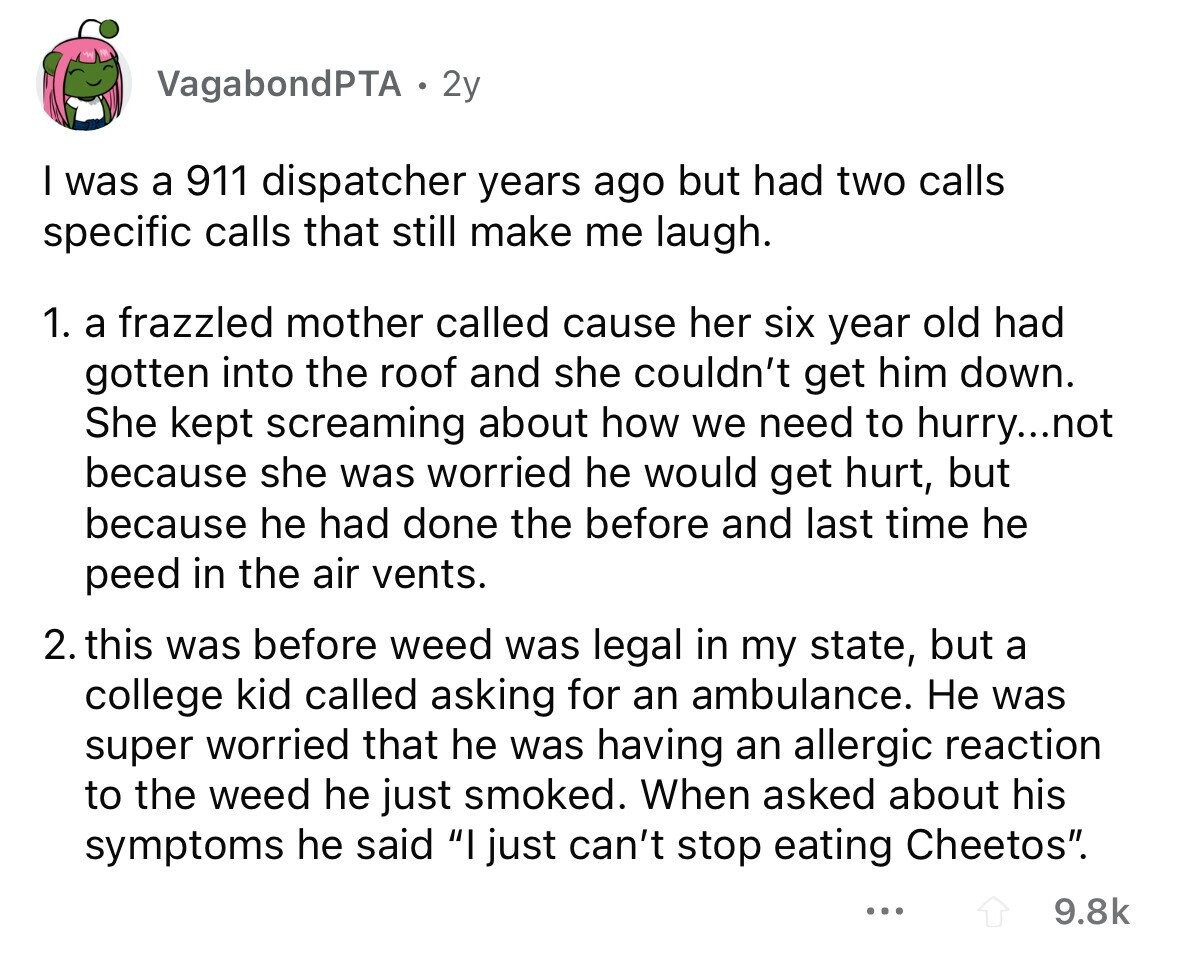 Scroll down for the next article